I was truly blown away by the storytelling of Mexican Gothic by Silvia Moreno-Garcia. I almost forgot it was a scary story, and I'm a baby and don't like to be afraid. It doesn't give me that good rush of adrenaline, but this book was so creepy and random. I was intrigued through every twist and turn. I liked this one a lot better than The Gods of Jade and Shadow. It's funny that I read that almost exactly a year before this one.
I'm not quite sure how to talk about this book without spoiling everything. And I want this to be an experience for you as it was for me. All I will say is that I would never think of mixing weird Earth Science, haunted houses, and creepy White people in the middle of a rural Mexican Village. Every time I thought I had the story figured out, they threw me two more curves. Several points in the book I felt myself screaming to Neomi and the other characters like all black people yell at the characters in horror movies:
"Don't drink that!"
"Run, girl! Get the hell out of there!"
"You better use that as a weapon!"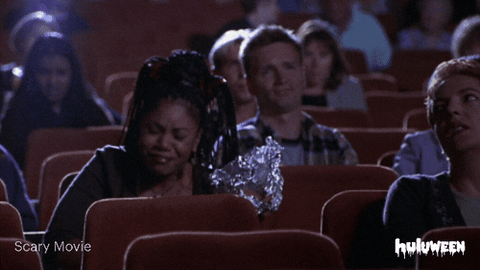 The people who were pulled up next to me in their cars were probably like, "Who is this girl yelling at?"
While reading (or listening), I thought a lot about family legacy. I feel like I have been reading a lot about families lately (especially stories about mothers and motherhood). I have read a lot of V.C. Andrews to know all about weird, messed up family dynamics. This story was a very interesting twist on classic family lineage.
In most stories, we focus on an individual's legacy they leave, and not the family legacy. If we do examine the family legacy, it's because they are super rich and their identity becomes entangled with the person who created the wealth, even for generations to come. Mexican Gothic no different with their patriarch who is elevated to a god-like status.
Now these family legacy stories are about White families. Because Black families and generational wealth? Must be fantasy or sci-fi. In Black stories about family legacies, they are usually centered around matriarchs, or at least the ones I read (except Roots), and the major thing that is passed down from generation to generation is trauma.
And I guess in a way, this family still passed trauma from generation to generation. This trauma just so happens to be inflicted by the patriarch (good things never come from the Patriarchy). I just think about the gloom that was passed down and became ingrained in the family's very blood. Kinda reminded me of racist socialization 🤔
This is a read just in time for spooky season!